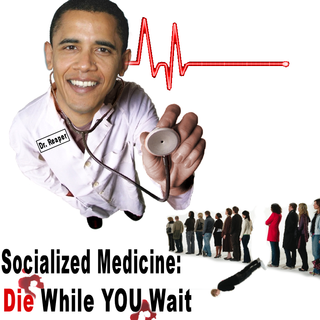 I think I can finally say that today is the day that freedom died in this country. Just when I thought that our country was making a recovery, the Supreme Court has injected an air embolus directly into it's heart and our country has gone into cardiac arrest and no amount of adrenaline or defibrillation is going to bring it back.
The Constitution, thanks to the socialists in the White House and Congress and five clueless judges on the Supreme Court now lay in tatters under their feet. The voices of the majority of Americans have been ignored, the people of this country are now faced with the reality of higher taxes, rationed healthcare, fines and jail if we don't buy this government boondaggle. The weak, the elderly and those deemed not worthy of advanced healthcare will be judged much like the victims in the Roman arena by a thumbs up or a thumbs down by the dictator-in-chief and his death panel lackeys.
As this monstrosity becomes law and the cost explodes into trillions more of debt that we cannot afford, the private sector will be squeezed to death under the weight of more taxes and our healthcare deteriorates into a worthless entity where patients will die from treatable diseases while waiting for months and possibly years for treatment. The elderly will face death panels and denial of treatment due to their age. The terminally ill will be left to die because further treatment will be deemed futile and a waste of money. Medical research will slowly grind to a halt due to lack of funding. Doctors will begin retiring and leaving practice at an alarming rate taking years of experience with them with fewer doctors taking their places. Hospitals will have to close their doors due to funding cuts and patient overloads.
Thank you, Supreme Court, from this day forward the blood of the American people that will suffer and die due to your shortsighted, irresponsible and deadly decision, will be on your hands.
Tom in NC